Obama Visits Baltimore
2021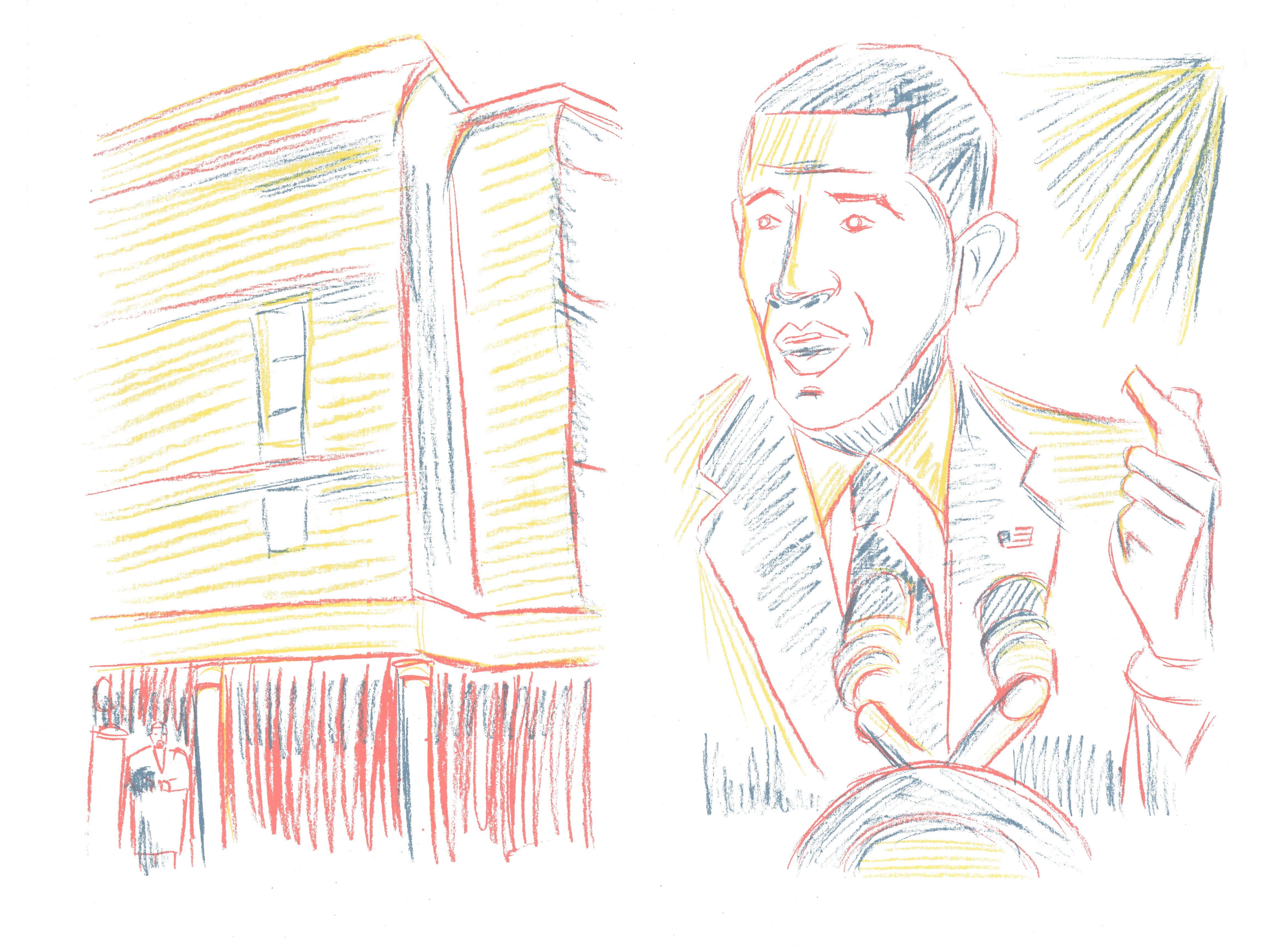 *Three color screenprint

*19" by 25"
*Edition of 10
A percentage of the sale of this prints will go towards donations toward Masjids in the Baltimore community.
Obama Visits Baltimore / Dan Flounders
19" by 25"
$100
Bio
"Obama Visits Baltimore" shares the local news of Baltimore when our past president Barack visited the Islamic Society Of Baltimore masjid. The print is in reaction to Trump's commentary towards Muslims and his only visit to Baltimore
at Fort McHenry for the GOP. The print shares
with viewers the first time a masjid was visited
by a President and how much hope he
embodied in America.