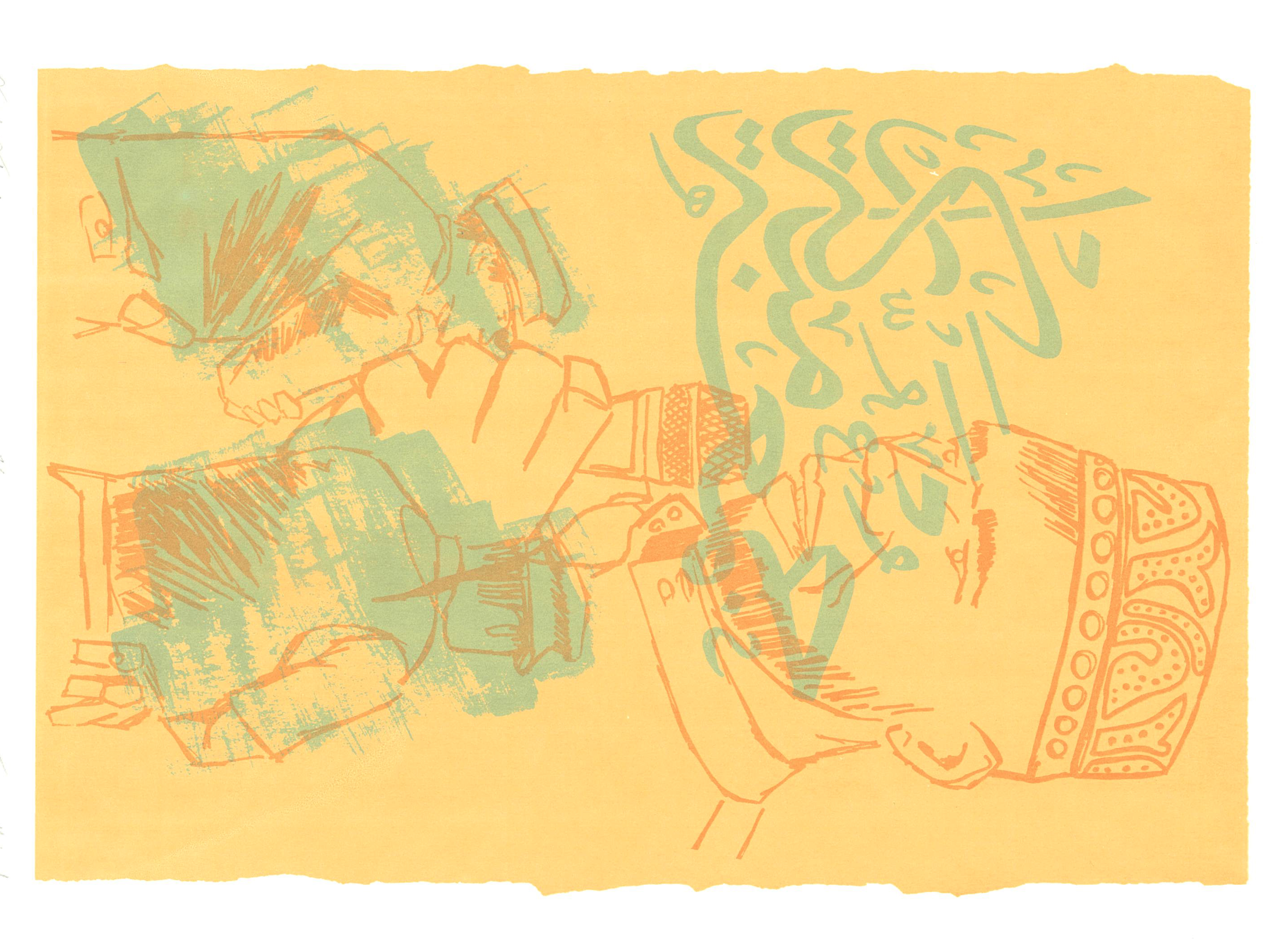 *Three color screenprint

*11" by 16"
*Edition of 30
A percentage of the sale of this prints will go towards donations toward Masjids in the Baltimore community.
Jummah Mubarak / Dan Flounders
11" by 16"
$40
Bio
"Jummah Mubarak" remarks at the oddity of Friday prayer days when it is a happy time for Muslims to come together for prayer. Sometimes when masjids have Friday prayers there is over policing of the area. The print speaks on this oddity because it is a peaceful event yet over policed in many communities.