Extremes of the News
2021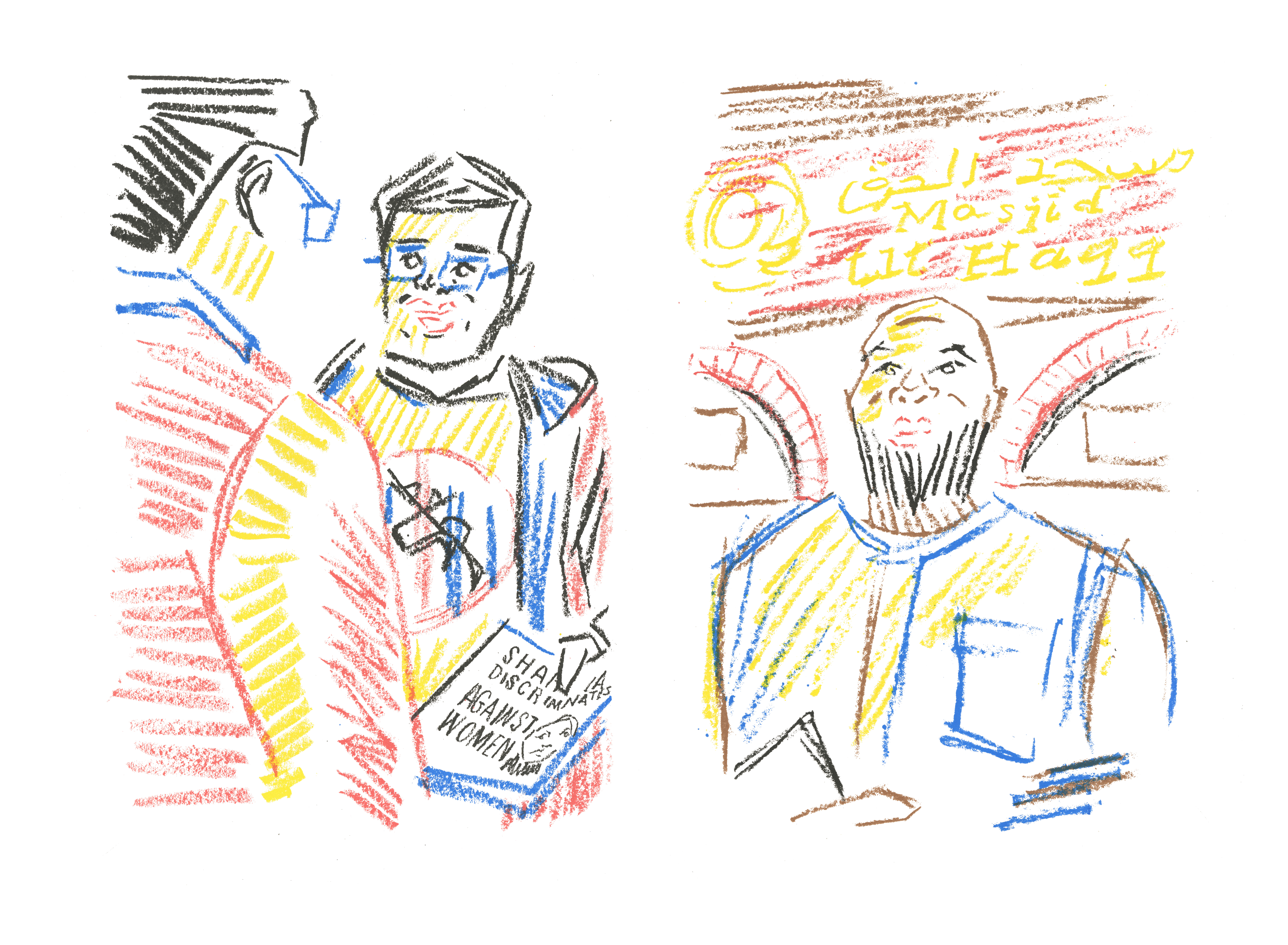 *Five color screenprint

*22" by 30"
*Edition of 10
A percentage of the sale of this prints will go towards donations toward Masjids in the Baltimore community.
Extremes of the News / Dan Flounders
22" by 30"
$150
Bio
"Extremes Of The News" shares the news of Baltimore and generalized news given by most American news channels. I chose to place two reoccurring images Muslims and Americans see in the news. There seems to be no normality in Islam; Between non-muslims news reports sharing white fears of Islam invoking Sharia law against the Western society or reports of Muslims joining extremist groups overseas. The print allows itself to speak on the oddity of America and its view on our peaceful faith.